We're a global engineering services provider and manufacturer
Founded in 2012, PRIMO Corporations is an innovative manufacturer serving the OEM industries. Headquartered in Phoneix, Arizona, USA. PRIMO Corporations holds an international presence and maintains staying competitive in world market. They use modern technologies and high quality services including broad manufacturing direct to our customers. 

With IATF 16949:2016, ISO 9001:2015, ISO 45001:2018 , ISO 14001:2015 certifications, the engineering leadership has the ability to continuously develop innovative products and enhancing existing services and solutions that truly embody the forward thinking values that make PRIMO Corporations unique into itself than any other business. Primo Corporations leadership is paramount to its success because of extensive engineering knowledge and backgrounds allow the services offered to be professionally endless. PRIMO embraces the latest technologies to further itself in manufacturing arena. From injection moulding to automated welding, PRIMO uses such technologies to produce best possible and efficient results. While PRIMO Corporations is committed to its leadership and employees it maintains its core values and respect of the customers and suppliers all while protecting the environment and supporting the local communities where we live and work regularly. 
PRIMO Corporations most valuable asset is undoubtedly, the customer. We want to ensure the best care and quality results that make our customers proud to be associated with PRIMO. We strive to continue this belief in every possible way. 
Let us integrate into your future. 
PRIMO CORPORATIONS LEADERSHIP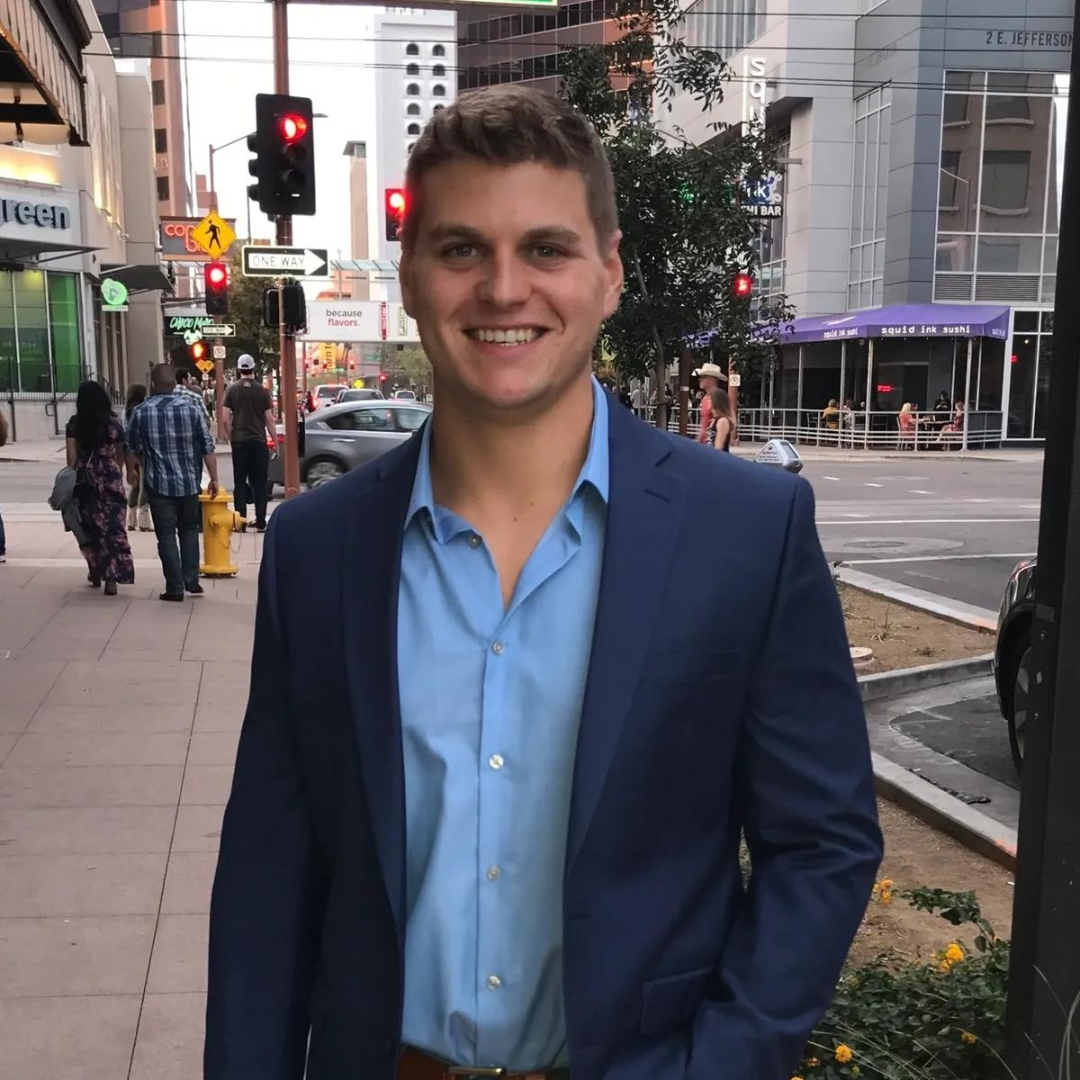 Tyler Hallblade - CEO PRIMOCORPORATIONS
Tyler Hallblade is the chief executive officer for Primo Corporations., one of the world's largest designers, manufacturers and marketers of manufacturing products and systems for automotive and commercial vehicle original equipment markets and the aftermarket. He also serves as a director on the Primo Board of Directors. Tyler started Primo Trailer MFG Corp out of his father's business in 2011. Over the years as the business expanded, Primo Trailer MFG Corp became just one of the many companies that Primo Corporations holds. Tyler established several manufacturing plants across the world in Shanghai /Ningbo China, Vietnam, Thailand, and South Korea. He also established several join ventures and distribution facilities in Shanghai, China, Taiwan, Melbourne, Australia, Phoenix AZ US, and next we will be establishing Primo Corp in Vancouver Canada, and Mexico. Tyler played a major role in overseeing agendas, driving profitability, managing the company's organizational strategic structures. He has held multiple senior level positions specializing in company development leading to 9 figure corporation earnings within 24-month periods. Tyler holds a degree in electromechanical engineering design and a master's degree in international business administration.
Want to know more about us?
Just download brochure...
We position our clients at the forefront of their field by advanced services.
We bring more than 10 years' senior experience forging
collaborations across government, private sector and
international forums.
Brief History of PRIMO Corporations
We are a multi-conglomerate company that produces a large capacity of parts for the OEM, such as stamping, injection molding and engineering services.
Start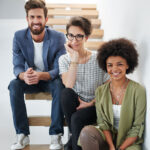 We have many reviews from our satisfied clients.
This is my second trailer I've purchased and have plans down the line to add additional. This is a quality trailer with great and receptive customer service. This is the only company of big name trailers that has been this way to my needs. The gate alone makes this trailer well worth it. Super convenient.
Brandon W
Primo has an excellent price point also and can customize your trailer which some of the monster companies will NOT... My 5' x 8' cargo trailer weighs 500 lbs. or about 1/2 what a comparable steel trailer would weigh. 1,500 lbs payload = 34 sheets 1/2" Sheetrock @ 44.0 lbs ea. which is more than helpful for my business. Again I am very happy with my Primo trailer and am looking forward to years of good service from it. Sincerely William E Dillon Jr Building & Electrical Contractor
William Dillon
If you are looking for a well built aluminum trailer without breaking the bank, check out the Primo line of trailers. They are constructed of tubular chassis with attention to details. Unlike other brands that sell for much more the Primo trailer comes with custom wheels, easy to use Bi-fold gates and real torsion axles.
Alicia Conway
I bought their 16 ft aluminum flat bed trailer to haul my Toyota Rav4 behind my motorhome. The trailer is well built and handles well. Because it is aluminum the light weight is a great asset.
Rodger Pettinger
Very happy with the5'x8' solid sided trailer. It tracks straight at hiway speed. It's so light I didn't feel it at all behind my SUV. The D-rings in the bed come in handy for securing cargo.
Michael Merth
Just got a 6 x 10 Primo utility trailer. So far I love it. Light, well built, and pulls good. And, I don't have to worry about replacing rotten or warped deck boards. As an added bonus, it is a good looking trailer as well.
Billy McCord
I have had an amazing experience so far with my UT6x10 standard trailer. It hauls what I need and I have had no problems thus far. I would recommend primo to anyone looking for good prices and quality!
Evan Fiedler
Excellent service and even better trailers! Unlike other companies I considered, Primo came through with exactly what I was looking for. I called with questions and Tyler was available within the hour to help me out. I highly recommend Primo; I'll never buy a trailer anywhere else.
Kadi Dutton
Primo Trailers are the highest quality aluminum trailers out there! They TIG weld for a stronger and cleaner looking weld than any competitor. This is key when buying an aluminum trailer as the welds tend to crack on other cheaply made aluminum trailers.
Kyle Albach
Primo trailers are high quality and well built with the customer in mind. Even in the harsh winters of Minnesota the frames and welds withstand the below 0 temperatures and the stainless steel hardware does not rust with all the winter elements.
Kyle Hallblade
Love this 6x12 utility trailer with the 26" sides. Bifold ramp is great. 5x7 bungee net works great on this trailer. I only wish it were a 6x14.
Bill Grey
Best aluminum trailer available in the US. We have sold many different brands but Primo is the best so far! I would highly recommend this product.
healand seal
Strong, Lightweight trailers equipped with quality components. What more could a customer ask for? If your in the market for a trailer pay them a visit. You will likely find your next trailer purchase!
Jares Moses
PURCHASE TRALER LAST WEEK ITS WELL BUILT TRACKS WELL ONLY ISSUE I HAVE FOUND WHOEVER ASSEMBLED THE GATE FORGOT TO TIGHTEN THE FOUR LOWER BOLTS LUCKILY DID NOT LOOSE THEM ON MY TRIP HOME 115 MILES THEY WHERE ONLY HAND TIGHT GREAT PURCHASE SERVICE FROM AJS TRAILER SALES THE BOLTS ARE NOW TIGHTENED DONT NO WHO WAS RESPONSIBLE FOR ASSEMBLY WAS A EASY FIX LOVE THE TRAILER 72X12WITH 16" SOLID SIDE
Melissa Hartranft
I've used the trailer a few times now and it's so light and easy to push around and move through my gate it pulls like a dream and has worked perfectly I am very happy with this trailer and feel it's a very good value .
mark goddard
The owner is one of the best humans I know! He is smart, hard working, and an honest businessman. Primo trailers are some of the best and most durable trailers on the market!
Chelsey Hallblade
Everything i could have asked for in a trailer. Seems very sturdy/well built. I have already used it for everything from hauling rock and mulch to the toys at the cabin. Would highly recommend.
Alec Graham
as a Primo dealer i have found these trailers to be built better than other aluminum trailers on the market .The welds are strong all led lights and these rattle less than other manufacturers trailers.
David Bushnell
Customer service was excellent and the lightweight trailer is very high quality. Definitely recommend for anyone
Riley Kurtz
Primo trailers are the best option for trailer manufacturing in AZ. We were so happy with not only the quality, but how well their service was!
devin trittin
Great trailer and good quality
Edward Kleyn
Great trailer and great customer service. Definitely recommend using Primo trailers.
Catherine Clifford
Had a great interaction with the staff at Primo. This company was extremely helpful and delivered as promised. 10/10 would recommend to a friend.
Andrew Quattrocchi
Bought the 6x10 trailer, fantastic quality for my needs, and phenomenal customer service.
Michael Sicora
Excellent service...went above and beyond expectations
Mike Brooks
We have been very pleased with our Primo aluminum trailer! It has met and exceeded our expectations!
Robert Anderson
We have been very pleased with our Primo aluminum trailer! It has met and exceeded our expectations!
Robert Anderson
Great trailers, great prices and an even better staff. I would recommend Primo trailers to friends and family.
wheels fast
High quality product at an affordable price! Light and very sturdy for an aluminum trailer!
Trailer Source
Love my Primo trailer fantastic all the way around thank you thank you thank you! Great buy!!
Collin Myrlie
Great trailer! Very solid well built. Lots of value for the price.
Gregory Bley
Excellent product at a very reasonable price compared to Aluma and Triton trailers I have looked at.
Mike
Knowledgable dealer. Quick process to purchase. Great trailer!
Mark Stanley
Love my aluminum trailer, light weight to haul!!
Nancy Graham
these trailers are the best! super well made super light and super sturdy
Brian Rambo
Great trailer and even better support staff. I would highly recommend to friends and family.
scotty mcscotsman
Absolutely loved the friendly service and everything about the trailers! Including the cost too!!
Jason Simpson
Best aluminum trailer i have seen in the valley. Hi quality.
Toby Newton
Gracias primo, now to get to work.
Gabriel Espino
Wow, can't say enough about the unbelievably organized and helpful staff at this business.
Brandon Hiemstra
I purchased Primo's 5" x 10" high sided utility trailer and took it on a 1200 mile trip to haul household goods. The top rail works well for securing items with rope or straps, and the foldable rear ramp makes loading and unloading easy. It tracks well, and you barely know it's behind you. A well thought out and built trailer. Thank you Primo !
Craig Harbison